August 5th | 4 – 6pm
August 5th | 4 – 6pm
Join Us for the Unveiling!
Come and celebrate the latest piece this local art install with a number of fun activities for you and the family including:
Local Food
Drinks & Cocktails
A Braid Bar
Baloon Twisting
Bunny Ears
Participating Sponsors include:
TIFA Chocolate & Gelato
Jeannine's Gourmet Food Hall
Q Sushi
Figueroa Mountain Brewing Co.
Olio E Limone
The Gallery Restaurant
Bowl of Heaven
Guitar Center
All Tressed Up
Premier America Credit Union
Walking Company

Picture This!
We envision an outdoor, family-oriented public art project with 5'6″ fiberglass cottontail rabbits, painted by local artists and purchased by local businesses, organizations and individuals.  A kick-off celebration for all ages will spark interest within our community.  Maps showing the cottontails' locations will include sponsors' and purchasers' names, recognizing the goodwill of donors and investors.
Why Cottontail Rabbits?
In the 1800s, a Spanish governor granted 48,000 acres of land to two loyal soldiers – one who named is property Rancho El Conejo – thus becoming the basis of the Conejo Valley.  Conejo means "rabbit" in Spanish, of which there are likely some tens of thousands living today throughout our valley.*
* Summary adapted from ConejoValley.com
To read more about this program CLICK HERE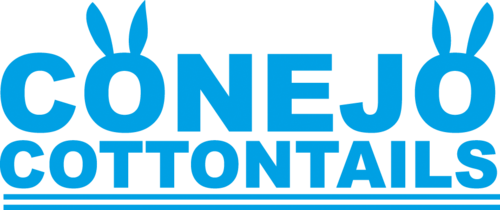 ---